About Us – Our History
Born in 1960 as a craftsman family-run laboratory, Salumificio Leoni has specialized in the production of cooked, roasted and baked hams and other typical products of Italian delicatessen. After more than 55 years of history, today the Company is a modern plant located between Reggio Emilia and Parma. The Firm has constantly innovated the productive technology and the range of products, to satisfy customers' requests.
An old Italian proverb says: "Haste makes waste" meaning we do not produce
in a hurry but rather we start with a selection of highest quality raw materials. We respect and keep intact the natural time of fresh meat's aging and of all the other processes. The result: each product is unique and cared all along the entire production processing.
Our territory is long acknowledged as a juwel in the culinary tradition all over the world. The company is based in bibbiano, at the foot of Reggio Emilia hills, the cradle of Parmigiano Reggiano cheese, not far from Parma hills, the heart of Parma Ham. That is why all our products have a unique taste! In our recipes we solely use herbs, natural flavours, low salt content, Long aging and slow cooking to exalt the taste and the naturalness of our cold cuts.
Prosciutto Arrosto Cuor d'Oro and Prosciutto Granleoni Regio have been awarded the Superior Taste Award 3 golden stars by ITQI the prestigious International Taste and Quality Institute, Based in Brussels in 2015, 2016 and 2017 as well. The "Regio" moreover is awarded the Crystal Taste Award since it obtained 3 golden stars for three consecutive years. We are proud of this prestigious prizes issued by a jury of 135 chefs, opinion leaders and taste experts selected within the 16 most prestigious european culinary associations.
The range of product is developped in 3 main lines branded Leoni: Granleoni, Specialities and Prelibati, to which we add the private label and the custom ones. The production array is constantly enriched by new products to allow everyone to find the Leoni product more suitable and to answer the new trend of nutrition.
Salumificio Leoni operates either on the Italian or the foreign market in the premium segment. The company works closely with its clients to support the development of the brand through promotional initiatives during events, tasting seminars and co-marketing actions.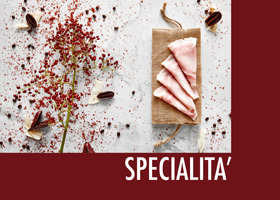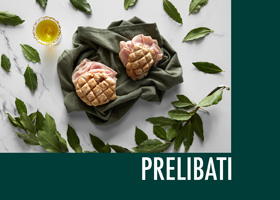 PEOPLE DO THEIR WORK WITH PASSION
DIFFERENT SPECIALITIES WE REALIZE
COUNTRIES IN WHICH WE ARE PRESENT